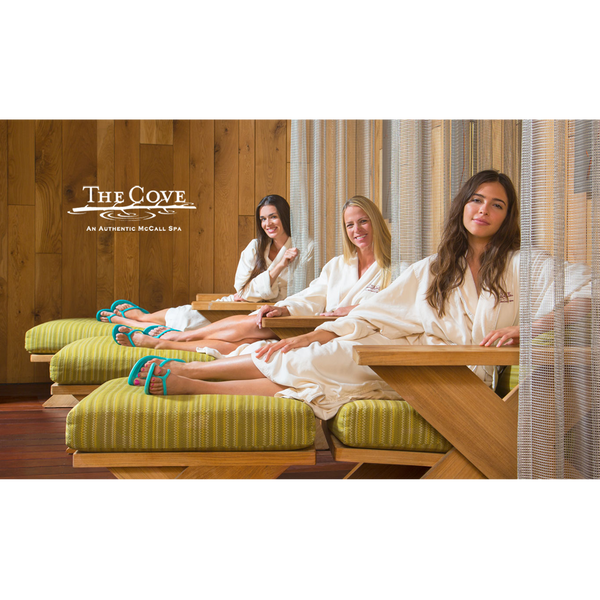 The Cove - Vintage McCall Massage (50 min.) + Wildflower Facial (50 min.) Gift Card
Vintage McCall
Timeless and tranquil, exactly like McCall. The Vintage uses long, flowing strokes for maximum relaxation. Boost your experience with aromatherapy oils with notes of citrus to energize, or a blend of lavender and lemongrass to relax.
Wildflower
Leave this customized facial to the experts. The perfect blend of vitamins, antioxidants, and herbs will be used to give your skin exactly what it needs: hydration, deep pore cleansing, lightening, and balancing.
Personalize your Gift Card by providing details in the form on the next page.
Delivery:
Pick-up your Gift Card at the Front Desk by providing the pick-up date in the form on the next page. Option for "Front Desk pick-up" follows on the shipping page during the check-out process.
Otherwise, have your Gift Card delivered to your selected address. All orders are shipped by the U.S. Post Office. If your order will be shipped outside the U.S.,Shore Lodge staff will contact you.
Please allow 1-2 business days to process your request.